Week 3 of Big Boss is upon us and my brain cells are staging a coup. They want this barrage of nonsense to stop, otherwise they're threatening mass suicide. What. A. Week.
So guess what happened? They all fought! Did you see that coming? You didn't, did you? How could they all fight again?! That too on a reality show!
I always think it's almost homoerotic when two men fight. Literally, their faces are centimetres away and the only thing left to do is kiss. Here's Shivashish, or as I like to call him 'Bubble Boy' in a heated argument with Romil.
'Bubble Boy' is that rich Delhi boy none of us wants to be friends with but we let on because he pays for all the daaru. Also, there's a romance 'bubbling' away (Get it? Because his name is Bubble Boy? Never mind) with Kriti. Roshmi, her jodi partner slipped and fell in the pool, so NATURALLY Kriti pushed Shivashish in. And then apologized. Akele akele…
Now, for the reason that big fight happened. One of the tasks this week was a Pirates of the Caribbean knockoff where teams 'kidnapped' an opponent and tortured them using shampoo, hurling water, rubbing garlic in their eyes, squeezing lemons. Yep. Waterboarding may be illegal in the US now but on Indian TV, sab chalta hai.
Team Jodis were ruthless, and the singles team deserved better. The Bitch Twins were scarier than ISIS and they completely bent the rules assaulting Dipika aka 'Simar' who honestly deserved bette- OH MY GOD. HAVE I BECOME INVESTED IN THIS SHOW? What is happening…
My favorite thing about Bigg Boss, a sentence you will never hear me repeat, is that no matter how intense, rude and often cruel the fights are, everyone wakes up the next morning refreshed at 8 am, to Bigg Boss playing Bollywood songs where everyone dances. I'm not saying they look like lunatics, but…
Then Sreesanth gets angry, then emotional, then angry again all the while insisting that he's the smartest, strongest, wisest person there. This past week he's walked out of two tasks, and has threatened to leave thrice.
So remember that singer Deepak who is participating with his fan Urvashi? He's extremely annoying. He bitches about everyone and acts like your chirkut cousin you have to take everywhere with you because your mom said so.
Now for my favorite segment, crowning the ever-so-glamorous 'Sexist Moment of the Week'. Like always, Bigg Boss didn't disappoint. Salman Khan asked Sreesanth in the 'Weekend ka Vaar' showdown, if he would let the Indian Women's Team win against the Indian Men's team. And Sreesanth said, 'Woh toh 50 mein all out ho jaayenge' and all the women in the room, and I, watching at home, went…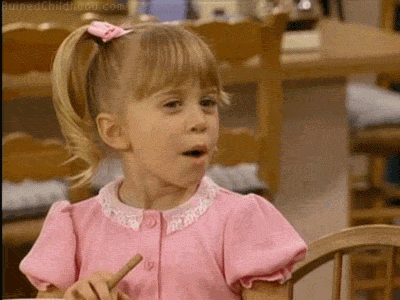 Salman Khan asked KaranVeer why he doesn't wear a bra because KV chose to wear a jacket with no shirt underneath. Salman said maybe he'd gotten the idea from Jasleen, who was wearing a perfectly acceptable top, but on Indian TV, obviously this is a crime.
And now for the results, because THAT's why you're reading this. Kriti and Roshmi were kicked out on Saturday, leaving Shivashish heartbroken. A moment of silence for their tryst which would've ended eventually because she finally would've realized he loves his bubble boy body more than he could ever love another human being.
On Sunday, it was revealed that this week was 'Double Elimination!' Dhan, dhan, dhan…
Romil and Nirmal were kicked out. But, because they had to fill up an hour of television with more nonsense, they were given a choice where one of them could return to the show with *plot mein twist* NEW house guest. Nirmal decided to leave, and Romil went back in with the new contestant who turned out to be one of the other women from their Social Media Voot Raffle, Surbhi Rana.
Till next week, pray for my brain cells.